The MakerBot METHOD X is a high performance, tinker-free 3D printer designed to handle the most complex 3D printing needs. Featuring a 110°C heated chamber, the METHOD X prints a wide range of complex and durable ABS parts and other material types. Delivering un-compromised performance right out-of-the-box, the METHOD X prints 2x faster than leading desktop printers and offers a seamless CAD to Part workflow.
MakerBot METHOD X Carbon Fiber Edition lets users print with carbon fiber reinforced nylon and other engineering-grade composite materials, with three dimensional strength and accuracy like never before.
Superior Nylon Carbon Fiber Parts with METHOD X
METHOD X unique industrial feature set produces carbon fiber parts with superior three dimensional strength and accuracy.
METHOD X's heated chamber delivers parts that are strong and accurate.

Outstanding surface finish that hides layer lines thanks to METHOD X Ultra-Rigid Metal Frame.

Print the most complex geometries including internal cavities with soluble support, or use breakaway support for faster print times.

METHOD X has sealed filament bays to help keep the material dry, resulting in better print quality and reliability, and METHOD X's pre-print spool drying feature allows for the recovery of over-saturated filament.
Developed from the ground up leveraging industry-leading Stratasys® patents, METHOD X perfect for manufacturing tools, end-user parts and functional prototypes. METHOD X features include:
Dual performance extruders

Dry-sealed material bays: Nylon is extremely hygroscopic, maintain the
integrity of your spool

Breakaway support for speed

110°C circulated heated build chamber

Superior strength and accuracy on all axes


Ultra-Rigid Metal Frame

Wifi Connectivity and 21 on-board sensors

Remote monitoring and printing

25 Compatible CAD file types

5" Full-color capacitive touch screen

Over 300,000 hours of reliability testing

3 Support Options

Stratasys SR-30 dissolvable support material compatibility for geometric freedom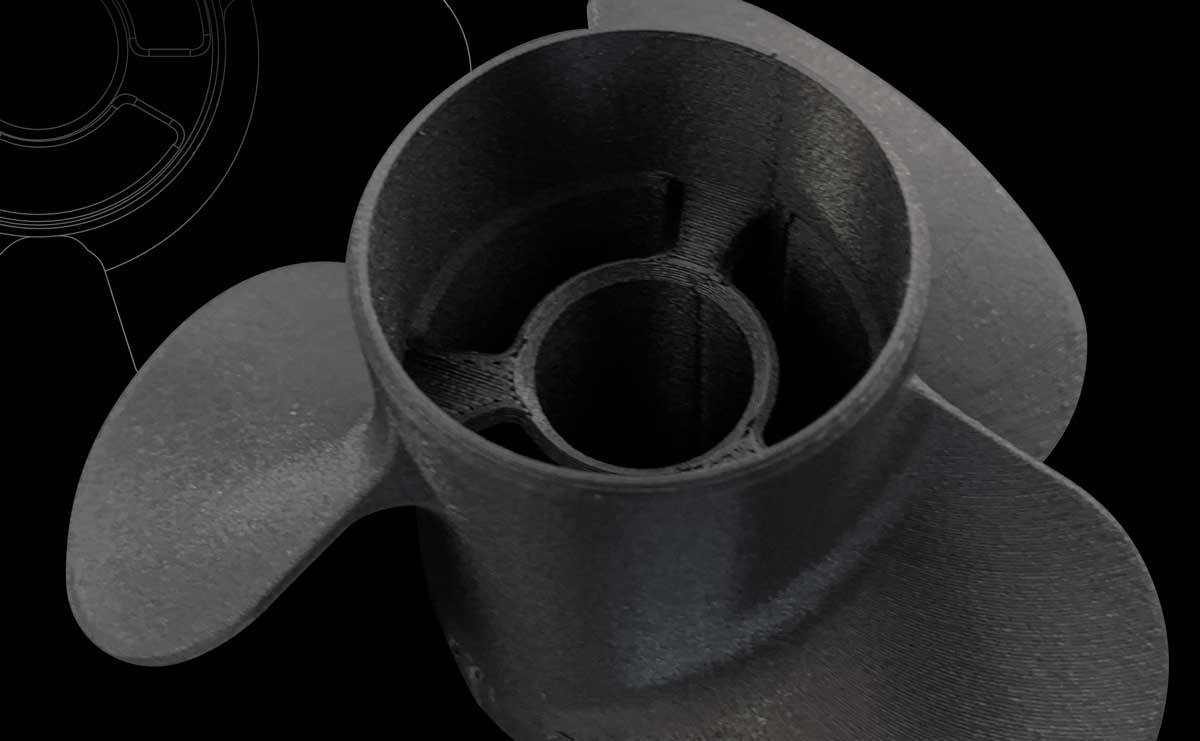 Technical Specifications
Print Technology: Fused Deposition Modeling (FDM)
Print Heads:     2
Max Build Chamber Temperature: 110C
Dimensional Accuracy: ± 0.2 mm
Layer Resolution: Range: 20 - 400 microns
Build Speed: Up to 2x faster than desktop 3D printers
Max Material Flow Rate: ~50 mm3 per sec
Print Head Travel Speed: Up to 500 mm per sec
Print Modes Tuned and Optimized for:
100 microns - High Quality Print Mode (Coming Soon)
200 microns - Balanced Print Mode
Maximum Build Volume:
19 L x 19 W x 19.6 H cm / 7.5 x 7.5 x 7.75 in single extrusion (print settings coming soon)
15.2 L x 19 W x 19.6 H cm / 6.0 x 7.5 x 7.75 in dual extrusion
Product Dimensions:
43.7 L x 41.3 W x 64.9 H cm /
17.2 x 16.3 x 25.6 in

Shipping Box Dimensions:
76.5 H x 50.0 W x 55.5 D cm /
30.1 x 19.7 x 21.9 in
Frame Construction:
Aluminum Die Cast Base
Extruded Aluminum Uprights
Steel Weldment Gantry Frame
Product Weight:
29.5 kg / 65 lbs

Shipping Box Weight:
37.1 kg / 81.7 lbs
Temperature Control: Circulating Heated Chamber
Build Plate: Flexible Steel Build Plate
Build Surface: Reusable Grip Surface
Display: 5" Full-Color Capacitive Touch Screen
Camera Resolution: 640 x 480 pixels
Spool Type: Smart Spools with RFID sensors
Spool Sensors:
Remaining Material, Material Color, Material Kind
Supported Materials: MakerBot Precision Materials: ABS, ASA, PLA, Tough, PVA,
SR-30

MakerBot Specialty Materials: NYLON, PETG, more to come
Model and Support Material Compatibility
Model Material
Nylon Carbon Fiber

ABS

ASA

PLA

Tough

PETG

Nylon

Open materials **
Support Material
** Requires MB Labs Experimental Extruder
Test Hours: 220,000+ total testing hours
(system reliability, subsystem, and print quality)
21 sensors including:
DRAWER:
Temperature
Humidity Control
Material Detection
RFID
PERFORMANCE EXTRUDERS:
Temperature
Material Detection
Encoder (Jam Detection)
PRINTER:
Lid – Open/Closed
Door – Open/Closed
Temperature Sensors – Heated Chamber
Calibration Sensors
Extruder Thermal Core Length: 48.2 mm
Max Extruder Drive Force: 200 Newtons
Compsite Extruder 1C (included)
Support 2 (included)
MB Labs Experimental Extruder *
* Sold separately
Software Bundle: MakerBot Print, MakerBot Mobile
Supported File Types: MakerBot (.makerbot), STL (.stl), SolidWorks (.sldprt, .sldasm), InventorOBJ (.ipt, .iam), IGES (.iges, .igs), STEP AP203/214 (.step, .stp), CATIA (.CATPart, .CATProduct), Wavefront Object (.obj), Unigraphics/NX (.prt), Solid Edge (.par, .asm), ProE/Creo (.prt, .asm), VRML (.wrl), Parasolid (.x_t, .x_b)
Operating Systems:
Windows (7, 10)
Mac OS X (10.9+)
Ambient Operating Temperature: 15 - 26º C / 59 - 78º F, 10 - 70% RH
non-condensing

Storage Temperature: 0 - 38º C / 32 - 100º F
Printer Automation: Automatic Z Calibration, Automatic Nozzle Calibration, Automatic Material Loading
Free 1-Year Extended Warranty
FCC
EMC
Low Voltage Directive 60950-1, 62368
Connectivity: USB Drive, USB, Ethernet, Wi­Fi

Power Requirements:
100 - 240 V
8.1A - 3.4A, 50 / 60 Hz
800 W max.
The MakerBot METHOD has an active build chamber that can heat up to 60C, while the METHOD X can heat up to 110C. The result is that you can use a wider variety of materials in the METHOD X.
The graphic below shows the differences in which materials can be used with each model.